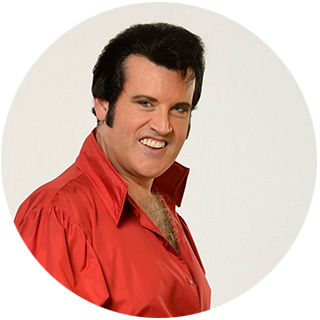 Peter Alden
---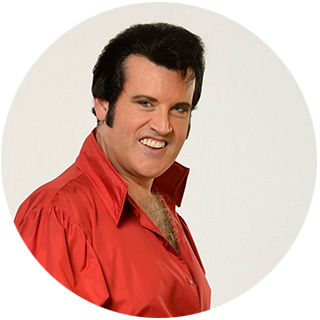 Classically trained, Peter Alden possesses a five octave range and also has perfect pitch. He has performed lead roles in "Carousel", "The Fantasticks", "A Comedy Of Errors" and "The Diviners". In the production of "Bye, Bye Birdie", that Peter zeroed in on Elvis. The director put together a small rockabilly band to add some realism to the character's songs. Peter and the band stayed together and began playing rockabilly and Elvis songs at fraternity parties, and an Elvis tribute artist was born.
Peter has gone on to perform at Disney World and Universal Studios in Florida; Libertyland and House of Blues in Tennessee; and in the "Legends in Concert" shows in Branson, MO; Myrtle Beach, SC; Pittsburgh, PA and Dallas, TX. He went on to create an original show that featured him as Elvis and a friend as Roy Orbison called "Elvis & Roy: The Lost Concert" that ran in Nashville, TN for six months.
Peter has performed his tribute show across other parts of the world including Wales, Beijing, Singapore, Vancouver, and Puerto Rico. Recently he perfected a tribute to another one of his influences, Ricky Nelson! His new show focuses on the entire musical library of Rick Nelson, from the 50's through the 80's.